Do It Yourself (DIY) Ugly Christmas Sweaters
So, you're off to an ugly Christmas sweater party, but you have one problem: your outfit isn't ridiculous enough. You can scout for the ugliest Christmas sweater on sale, or you can make your own silly holiday sweater! For many, this ugly Christmas sweater fever is a chance to do something creative and fun.
The first step is to find a sweater that's loose. Once you've glued or sewn in the ornaments, the sweater will feel tighter so choose an oversized old sweater. Prepare the hot glue and all the other tools you might need to modify your sweater, including scissors, extra fabric, a lint roller, felt marker, and a light kit (if you want to be extra silly). One really smart tip is to use stockings. They occupy a lot of space so that cuts your working time in half. You don't have to buy felt to cut and glue in holiday shapes like snowflakes and Christmas trees, you can simply use cloth from old clothes you no longer wear.
They call it an ugly Christmas sweater because a human being is not supposed to be so heavily decorated, but that doesn't mean you shouldn't have a motif or employ some basic principles of design. Mix small shapes in with a large one. Make sure the ornaments are well-balanced and have some kind of symmetry. Use lots of gold, green, and red. Add in something glittery.  The most important tip of all is to make sure that you bring out the spirit of Christmas in your DIY outfit.
Some Seriously Awesome Christmas Trees
Organizations around the world compete every year for the coveted title of "World's Largest Christmas Tree." Although nobody is quite sure whose tree is actually the tallest (several groups lay claim to this title and some have differing definitions for what constitutes a "tree"), there are certainly some awesome trees out there! Through our research we've uncovered some seriously cool trees… Check them out.
Mount Ingino, Gubbio, Italy
According to the Guinness Book of World Records, the Mount Ingino Christmas Tree outside the city of Gubbio, Italy, is the largest Christmas tree in the world. Composed of 3000 lights strategically placed to cover an entire mountainside in the shape of a tree, the "tree" stands over 2000 feet tall, and is rumored to be visible from over 30 miles away. I'd imagine that the citizens of Gubbio need some seriously thick blinds to keep all of that light out at night.
Dortmund, Germany
The Christmas tree in Dortmund is something like the Megazord of Christmas trees. Composed of 1700 individual firs stacked on top of each other to create the ultimate tree, Dortmund's tree boasts nearly 50,000 individual lights and shines brightly over the center of one of the biggest Christmas markets in Germany. Frohe Weihnachten!
Legoland, Malaysia
Last November, Legoland Malaysia unveiled a 400,000 piece, 13000+ pound Lego Christmas tree and created the now-coveted title, Asia's Tallest Lego Christmas Tree. It took nine people two and a half months to construct this plastic behemoth which was then shipped from the Czech Republic to Malaysia, and decorated with hundreds of Lego ornaments. We'll soon see if Legoland Malaysia steps up this year and beats their own record.
Emirates Palace Hotel, Abu Dhabi
Last year the Emirates Palace Hotel in Abu Dhabi showcased a 46 foot tall Christmas tree that was valued at over $11 million. On top of traditional ornaments made of solid gold and silver, the tree was decorated with expensive necklaces and other jewelry. With nearly 200 precious stones including diamonds, sapphires and emeralds, I'm sure the Emirates Palace had some pretty heavy security during the holidays.
Famous People Wear Ugly Christmas Sweaters Too
If Collin Firth in Bridget Jone's Diary can look dashing in an ugly Christmas sweater, many celebrities can too. Matt Damon, Taylor Swift, Kanye West, and Snoop Dogg have all been caught on camera wearing ugly Christmas sweaters. Gone are the days when ugly Christmas sweaters get locked away in grandmother's bottom drawers. These goofy sweaters have found their way into the spotlight. Why do these celebrities hopped on the bandwagon?
It's fun to wear an ugly Christmas sweater. You can enjoy a good laugh at yours and everybody else's ugly Christmas sweaters. So do celebrities.
Ugly Christmas sweaters give people a happy Christmassy feeling.
Designers make ugly Christmas sweaters now. Your favorite celebrity is probably wearing a hideous holiday sweater by Ralph Lauren or Dolce and Gabbana. In 2011, D&G released an "Ugly Christmas Sweater Collection," though the clothes were not too ugly by comparison. Still, you have to admire the jolly spirit.
It's simply snotty not to. Once in a while, it's fun to let go and wear something hideous. It reminds us of the joys of not taking oneself too seriously. In 2012, Kate Perry and John Mayer both wore ugly Christmas sweaters and fans thought, "They are just like us." Apparently, wearing an ugly Christmas sweater is not only fun, it's good a PR strategy too.
Buy a Funny Christmas Sweater
The holidays are all about promoting laughs and good times. Wearing a funny Christmas sweater is the perfect way for a person to do such. Usually, at least one person wears this type of sweater at a traditional party. This person will do such to set himself or herself apart from everyone else, and provide some type of comic relief. This person is often the center of attention at the party, which is also that person's intention. A funny Christmas sweater is also a perfect item for an ugly Christmas sweater party. Such parties are becoming popular around the world. Friends, family members and co-workers gather around and compete to wear the most hideous or hilarious sweater.
Types of Funny Christmas Sweaters
A funny Christmas sweater can fit one of many themes. It can have a naughty theme and portray Frosty the snowman in a risqué light. It can display Santa in a racial profile that is not the norm according to the original story. It can carry the theme of some sort of nightmare or criminal act. It can display Rudolph the red-nosed reindeer with a need for braces and some other dental work. Additionally, funny Christmas sweaters can just be plug-ugly and not match with anything the person is wearing.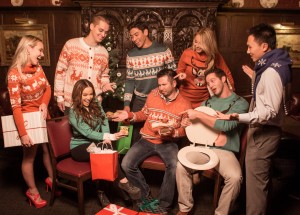 Tipsy Elves
offers an extensive array of funny, ugly, tight and strange sweaters that are sure to draw many peculiar looks at any holiday outing or event. Visitors can choose from the naughty line of garments, or they can visit the sale section to order some a
dditional unattractive items such as goofy Santa head hats, spring hats or Christmas bomber hats. Additionally, shoppers can find matching tacky sweaters for couples and best friends. Those who really want to be uncool can purchase elf sweaters and armless sweaters.
Tipsy Elves offers free express shipping for anyone who orders a funny Christmas garment. Tipsy Elves is also a charity friendly store. Additionally, Tipsy Elves donates money for each sweater purchase to homeless children. This program is known as their Sweaters 4 Sweaters program.  Anyone who purchases fr
om the site will not only be the talk of the funny Christmas party, but also that person will feel good knowing that some funds were given to people who really need them.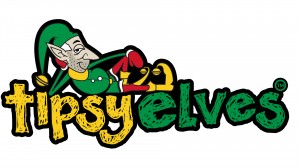 Christmas Sweaters
Winter is around the corner! It's time to break out the hot cocoa, toasty socks, and extra layers of cozy clothing. You're sure to be thinking about those warm sweaters that are filling up your closet. Don't forget about Christmas sweaters! This is the one time of year when you get to share them. You might as well spread the wealth for as long as you can!
When to Wear Christmas Sweaters
As a general rule of thumb, you can get away with holiday sweaters after Thanksgiving. If you have a large collection, consider wearing a few each week. You could truly shine at the annual party at the office. Chaperoning your kids' events at school is another great opportunity to put your holiday cheer on display. Don a festive sweater when you get pictures with Santa. You can also begin a new tradition and have a party centered on ugly Christmas sweaters. Everyone has had one of these sweaters given to them on occasion. You might as well get a laugh out of them!
What to Look for When Buying a Christmas Sweater
If you are on the lookout for the perfect Christmas sweater, whether it is for you or a gift for someone else, think quality. Pay attention to the materials, workmanship, and where the sweater was made. You want something that will last for many years to come. You should also think about finding a sweater that matches the personality of whoever is going to be wearing it. Young children will love to see animated characters, Santa, Frosty, and Rudolph. If you're shopping for an adult, decide if the sweater should be understated or humorous. You can pick something with more of a winter theme and be able to share it throughout the bitter months when it is so chilly outside. Find Christmas sweaters that will match with everything, making them more versatile. If someone really needs a boost in spirits, find a sweater that is colorful and bright.
Turn to Tipsy Elves When You're Looking for Something Silly
If you really want to tickle someone's funny bone, Christmas sweaters are sure to bring on a major laugh attack. These are perfect for anyone who has a twisted sense of humor or likes something a little naughty during the season of giving. Browse their collection of ugly Christmas sweaters and watch your smile grow.
How to Make Your Own Ugly Christmas Sweater
Can't afford an Ugly Christmas Sweater?  Well, then you can make your very own personal Ugly Christmas Sweater! All you need is some of the finest sweater-making materials, a sewing machine, a wild imagination, and maybe an alcoholic beverage or two to keep you in the Christmas spirit during the "production" process.
Let's use the Reindeer Conga Line Christmas Sweater by Tipsy Elves as an example. First, you have to choose the right colors for you sweater and you have to pick colors that represent the holiday spirit.  The bolder the colors and the more contrast they have, the better the sweater. The Reindeer Conga Line sweater is green, red and white – a perfect Trifecta of sweater color ugliness. We prefer sweaters with red, green, white, and gold.
Next, you will need to use your creative instincts to conjure up the perfect unorthodox holiday design for your sweater. From sexual frosty the snowman (i.e. carrot placed in the groin area of the snowman) to provocative reindeer, aim for a design that will make you stand out at an Ugly Christmas Party. The funnier and the tackier design, the better. Some quick stitching and mending, and voila….you now have your very own limited edition Ugly Christmas Sweater!
Give the Best Gift This Christmas: An Ugly Christmas Sweater
Nothing says "Merry Christmas!" more than an ugly Christmas sweater for the holidays. Traditionally, receiving an ugly Christmas sweater for Christmas was considered an embarrassing and "not exactly what we had in mind" gift from an older relative. It was the grandma knit sweater with crazy patterns and images. It was the sweater you'd never wear in public and throw into the back of the closet. Sadly ugly sweaters were not appreciated, until now.
Ugly Christmas sweaters have become the best gift to give during the holidays. It's unique, hilarious, and has the whole holiday spirit attached to it. It's the gift that says you have a sense of humor and says how much you love the Holidays. It's no longer the gift that everyone is disappointed to receive, but it has become the newest trend for the holidays. Everyone is buying ugly Christmas sweaters and giving them as gifts. People love wearing them to parties and different Christmas events because it really shows your holiday spirit.
Recently there have been many great sites selling amazing ugly Christmas sweaters. I recently purchased some great sweaters at TipsyElves.com for myself and for my friends. I know my friends will love these sweaters and I can't wait to see their faces when they open up the best gift they will ever receive.
How to Host an Ugly Christmas Sweater Party
So you wanna host an ugly Christmas party huh? Well first off, you are going to need your very own super funny Christmas sweater. I personally recommend the Reindeer Double-Date Cardigan by Tipsy Elves.  Now step two…you need to find some partygoers who already have or need to purchase ugly Christmas sweaters. I mean really, what is Christmas without ravishing lights, ornaments, the smell of momma's special holiday hot chocolate permeating throughout a cozy home, with "Miracle of 34th Street" playing in the background of a lively ugly Christmas sweater party where countless individuals are donning ugly and/or funny Christmas sweaters.
Without the right ingredients to the perfect ugly Christmas sweater party, there is no party.  So here's a list of some of the main things to have at you biggest party event of the year: (1) ugly Christmas sweaters, and lots of them, (2) a matching humping reindeer beanie to match with that humping reindeer sweater, (3) friends with ugly Christmas sweaters, (4) the soundtrack to "A Christmas Carol," (5) maybe a little bit of booze and (6) some light appetizers in case your guests get hungry.  There you have it!  The ingredients to the perfect ugly Christmas sweater party.